Discover the psychology behind our use of social media
Friday 1 June 2018 | 11:00am – 4:00pm

The Counselling Foundation Training Centre  Lower Dagnall Street  St Albans 
In this workshop, Dr. Aaron Balick draws on his experience as a psychotherapist and cultural theorist to interrogate the unconscious motivations behind our online social networking use, powerfully arguing that social media is not just a technology but is essentially human and deeply meaningful.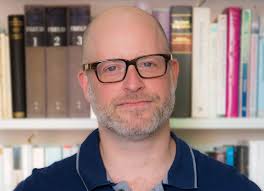 Dr Aaron Balick is an author, media contributor, consultant, and international speaker to a wide variety of audiences. He is author of The Psychodynamics of Social Networking: connected-up instantaneous culture and the self, will offer a way of thinking about our psychological worlds psychologically and also The Little Book of Calm.
As a psychological consultant for the media, he has advised and contributed to a variety of projects that aim to bring quality mental health content to programming for young people and adults alike.
Dr Aaron Balick "Today, all of us are extended, in some way, into the digital world. Whether it is something as banal as having an email address or a smart-phone, to something more complex like activities on social media (Facebook, Twitter, LinkedIn), we find that this technology has serious implications for ourselves and our clients. As psychotherapists, we are particularly sensitive to the consequences of digital technology as we experience them in relation to our own choices and those of our clients – not to mention how these technologies are used between therapist and client".
What to expect
Aaron Balick draws from clinical experience and psychodynamic theory, to enable participants to explore and think about both their own and their client's use of digital media to better make sense of it and enable better decision making around digital use.
Through both experiential exercises and theoretical models, this workshop will guide therapists and counsellors to better understand issues which may arise in their relationships with their clients as well as their role and responsibilities in the face of the digital world.
Listen now to this enlightening podcast, The Psychodynamics of Social Networking with Aaron Balick in conversation with Susie Orbach at the Freud Museum London from October 2013, exploring the impact that social networking has had on our society and how it is profoundly influencing our lives.
Process:
At the end of the workshop participants will also learn how to create a "digital policy" that will enable them to draw better boundaries around their practices to safely protect both themselves and their clients from "digital intrusions".
Suitable for:
Whether you are an active user of social media or not, you are still "online" if you use email to communicate with clients, engage with the odd Skype session, have a website, or are searchable on Google.
Cost: £95 (Eventbrite booking fees apply)
A discounted rate of £75 applies to all staff, counsellors and current trainees using their promotional code (on the Foundation Newsletter). (Eventbrite booking fees apply)