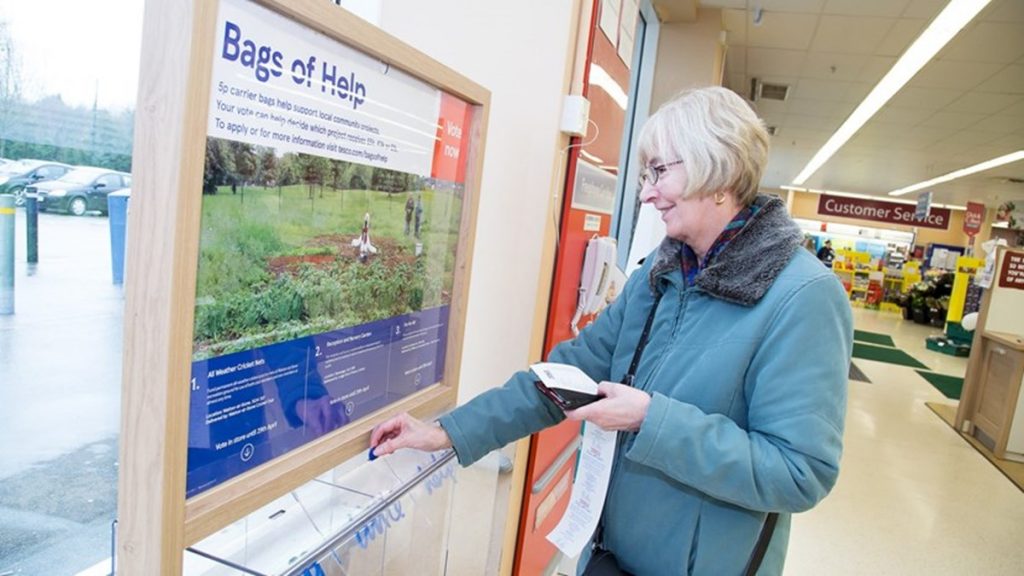 November 25, 2019 1:47 pm
We're delighted that the Foundation is one of three community projects to be part of the Tesco Bags of Help grant scheme using blue tokens in Tesco stores Broxbourne, from Wednesday 1 January 2020 to Tuesday 31 March 2020.
By voting with blue tokens for the Foundation shoppers will be helping our mission to ensure specialist long term counselling is available to support those on low incomes living in Broxbourne.
One in four people suffer from a range of mental health issues including anxiety, depression, bereavement or life changing events. Counselling can help to improve family life, reduce isolation and encourage people back into paid or volunteering work.
Our counselling sessions cost of £45 each to deliver – but many clients cannot afford that.  We do not receive government funding and work all year to support as many people as we can.
We have the chance of being awarded funding through the Bags of Help scheme for up to £2,000 for first place, or £1,000 or £500 for second and third place.
The money raised from the sale of Tesco reusable Bags for Life is used to fund local projects across Britain.  Each time a customer shops they will be offered a blue token at the checkout and be able to vote for the project they want the money to go to.
Working with the charity Groundwork Tesco Bags of Help has awarded over £80 million in grants to over 27,000 community projects since launching in October 2015.
Participating Tesco stores:
Tesco Superstore – Turners Hill, Cheshunt, Waltham Cross, EN8 8LQ
Tesco Extra – Brookfield Centre, Cheshunt, Waltham Cross, EN8 0TA
Tesco Express – Theobalds Park THEOBALDS PARK, EN8 7DZ
Tesco Express – Flamstead End Rd, Cheshunt, Waltham Cross, EN8 9JZ
Categorised in: affordable counselling, anxiety, charitable counselling, counselling, counselling training, counsellor training, depression, mental health, Mental Health Services