January 13, 2020 10:09 am
Support our Virgin Money London Marathon runner 2020
Local mum and mental health advocate Mandy Macqueen takes on the challenge of running the Virgin Money London Marathon 2020 to raise awareness of the life changing counselling offered by local mental health charity The Counselling Foundation.
The Foundation have been working tirelessly across Hertfordshire and Bedfordshire to raise awareness of mental health and offer a life line to talk to a trained counsellor in a safe space.
Seeking counselling support is not just for when you are in crisis. It is an empowering step which can help you gain a deeper insight into understanding the 'why' whether you are struggling with anxiety, depression, loss or coming to terms with life changing events.
The Counselling Foundation receive no government funding and relies on donations, fundraising and grants to provide charitable counselling sessions.
To ensure we continue to maintain the subsidised element of our counselling service the charity requires £250,000 each year. Every pound that is donated will go directly to top up weekly charitable counselling sessions for those in Hertfordshire.
"With the strong link between physical fitness and good mental health, the London Marathon is a great fundraising activity for our counselling charity to be part of."
Angela Pask, Marketing Communications
Support Mandy today… with your support we can reach more people struggling with depression, anxiety or loss to get the life-changing help they need.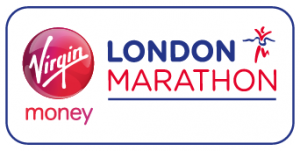 Categorised in: #endsuicide, affordable counselling, anxiety, charitable counselling, counselling, counselling training, counsellor training, depression, mental health, Mental Health Services