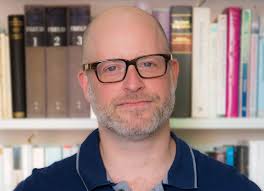 May 1, 2018 11:27 am
Dr Aaron Balick joins us to deliver his one day workshop, Dealing with Digital workshop at our Counselling Training centre Friday 1 June, exploring the psychology behind our use of social media. Available to book now.
The psychologist and author has written many articles.  In his Man up for Psychotherapy article, Dr Aaron Balick explores why talking therapy, is definitely not a man's world and why women are far more likely to opt for counselling when feeling distressed than men.
The attitude of many men believe it would be better to just "man up", like their fathers did.  Aaron Balick believes "Getting on with it" is certainly a British trait, one which many trace back to distant fathers returning from war unable to speak about their experiences. Our collective memory leaves us with a sense that they didn't just not talk about the war – they didn't talk about much else either".
The profile of men and their mental health has been highlighted more now than ever before in the media, focusing on those aged under 50 who are at the greatest risk of suicide.  Aaron identifies, there is less pressure on the male client to fulfil the expectations of "being a man" when sitting with another male. Therefore more male counsellors are needed to support those men seeking support.
During his own therapy training Aaron was one of only two men in an organisation where the trainers were almost exclusively women.  In 2014 out of 40,000 counsellors registered with the BACP, only 20% are male.
At the Foundation we also recognise the need to encourage more men into studying psychotherapy.
Applications are now open for those looking to apply for a Foundation Certificate in Psychodynamic counselling and will remain open until 31 August.
Read Aaron's full article 'Man up for Psychotherapy' here.
As a psychological consultant for the media, Aaron Balick has advised and contributed to a variety of projects that aim to bring quality mental health content to programming for young people and adults alike.
Categorised in: Uncategorized