June 5, 2018 2:08 pm
It was a pleasure to welcome Dr Aaron Balick to The Counselling Foundation on 1 June where he delivered his fascinating one day workshop, Dealing with Digital, exploring the psychology behind our use of social media.
The workshop enables our students to think about both their own and a client's use of digital media to better makes sense of it and enable better decision making around digital use.
Through both experiential exercises and theoretical models, the workshop gave an insight on how therapists and counsellors can understand issues which may arise in their relationships with their clients as well as their role and responsibilities in the face of the digital world.
Participants also learnt how to create their own 'digital policy' that will enable them to draw better boundaries around their future practices to safely protect both themselves and clients from 'digital intrusions'.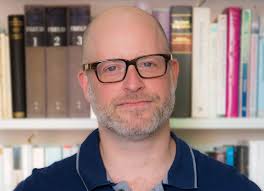 Dr Aaron Balick is an author, media contributor and consultant.  He is author of The Psychodynamics of Social Networking: connected-up instantaneous culture and the self and the Little Book of Calm.
Categorised in: anxiety, counselling training, long term counselling