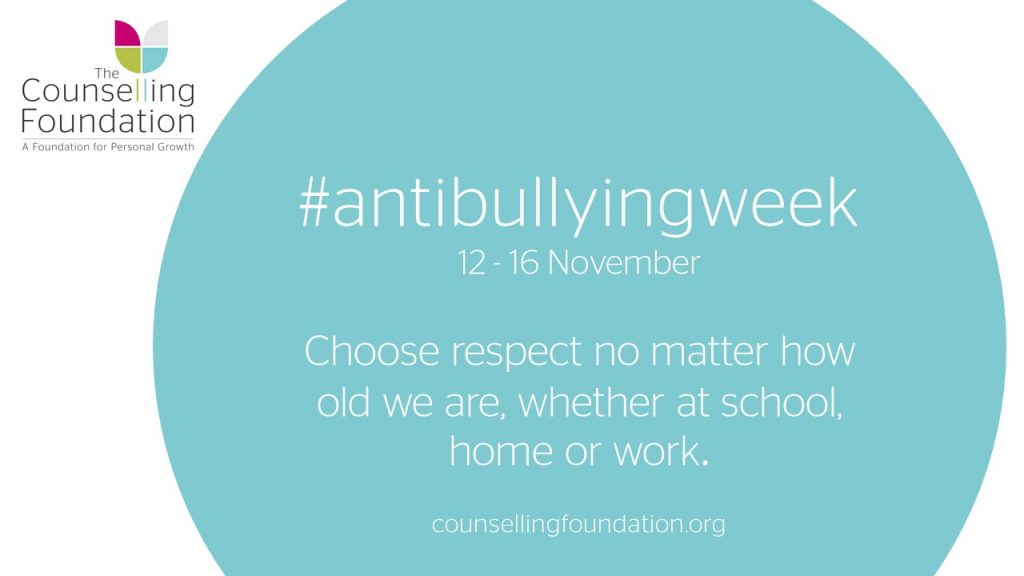 November 12, 2018 1:49 pm
This week is the start of Anti Bullying week an awareness campaign which 2018 takes place from November 12th to the 16th.
Parents, carers and teachers can help to play an active role in preventing bullying, supporting young people through active listening.
The Foundation's short 'Introduction to Counselling' course can help anyone interested in acquiring and learning how to use active listening counselling skills. These key attributes are required by carers in order to provide a safe environment where young people feel they are able to open up and talk about their feelings to help them receive the necessary support.
Bullying affects many children, teens and can take place in the workplace, whether it's physical, mental or across social media.
We would encourage everyone to choose respect no matter how old we are, whether at school, in the playground, at home, in the workplace.
If you are feeling anxious counselling can help.
Contact us: 01727 868585
Categorised in: 'Let's Talk', active listening, antibullyingweek2018