Meet the people behind The Counselling Foundation. If you'd like to be a part of the team, please visit our vacancy page and get in touch with us.
Emma Branch, CEO
"I am passionate about leading an organisation that is focused on personal growth. We make a difference through the education and training of people in skills they can use in their professional and personal lives in addition to the opportunities we provide our clients to explore their choices at times in their life which are proving challenging."
Jo Spilling, Clinical Director
"I enjoy helping our counselling trainees work towards their goal of qualifying as a counsellor. Equally, I enjoy supporting our  clients as they work towards understanding their inner emotional lives and improving their mental  health." 
Stephen Anstee, Chief Finance Officer
A qualified accountant, Stephen's wealth of experience includes periods in the accountancy profession and in a business financial advisory role, mainly supporting smaller and medium sized growing enterprises in their development plans. 
Tracy McPhillips, Head of Operations
"The Foundation gives me that balance where I feel I can be part of an extraordinary team of people that offer a valuable service to our community and can make a real difference to people lives and wellbeing."
Mimie Hollist, Head of Training
"We are in a unique position in the community. Being able to offer access to counselling as well as offer courses for those looking to train as counsellors or develop their listening/conversational skills and techniques is hugely rewarding."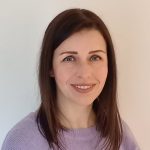 Rachel Golding, Foundation Certificate Programme Tutor
Rachel trained as a counsellor and counselling supervisor and has over 15 years of experience. Rachel has a passion for counselling training and has worked in number of training settings for over ten years.
Rachel has been part of the Foundation since 2012 where she initially worked as an AQP counsellor, before moving into a seminar tutor role. She has taught on the Foundation Certificate course for 6 years and brings a wealth of experience from her work both internally and externally in training, counselling, and supervision.
Valentina Krajnovic, Advanced Diploma Programme Tutor
Valentina joined The Counselling Foundation in October 2009, initially as a Training Supervisor and a later on as an Advanced Diploma Seminar and Programme Tutor.
Karen Carter, Diploma Programme Tutor